Sheep Herding Demos
---
Our ever popular sheep herding demos will take place on the green between the Dodge Gilman Building and the Grandstand.
Jim McRae and his border collies will demonstrate sheep herding several times each day. Jim will also be demonstrating his sheep shearing skills. Check our Schedule of Events for times and locations.
About Jim McRae: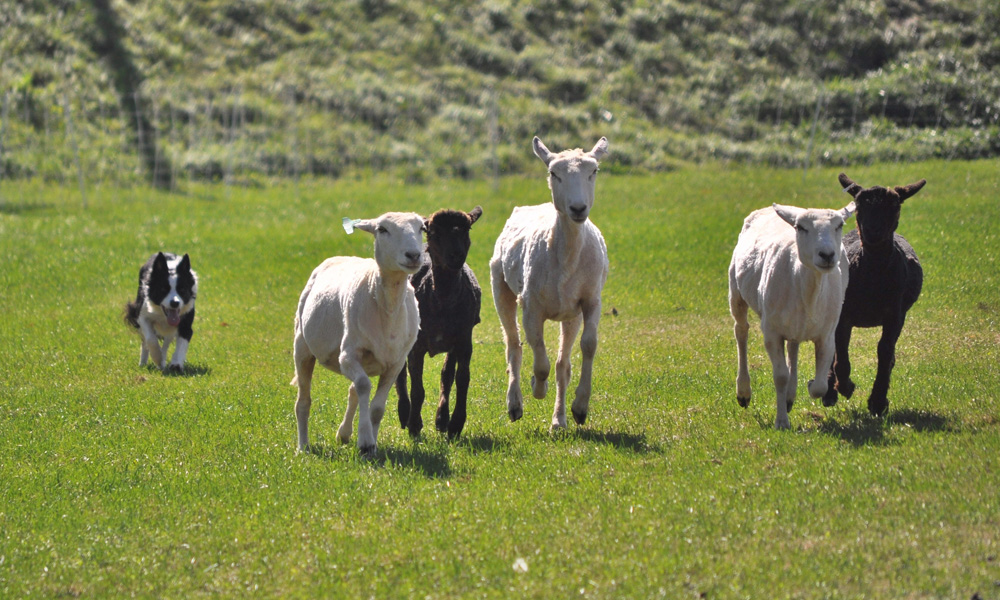 Jim has long been interested in agriculture and became involved with sheep in 1986. Soon after, Jim got his first Border Collie and has been using them and enjoying them ever since. Jim describes himself as "the Vermont version of a dog and stick farmer", an English term that refers to shepherds who use their dogs and crooks to manage their flocks. Jim practices intensive rotational grazing with his sheep and uses his dogs daily to move sheep from pasture to pasture.  He also trains Border Collies and their handlers to work stock, and is especially interested in working with shepherds who would like to use Border Collies in their operations.  Jim also occasionally has Border Collie puppies for sale.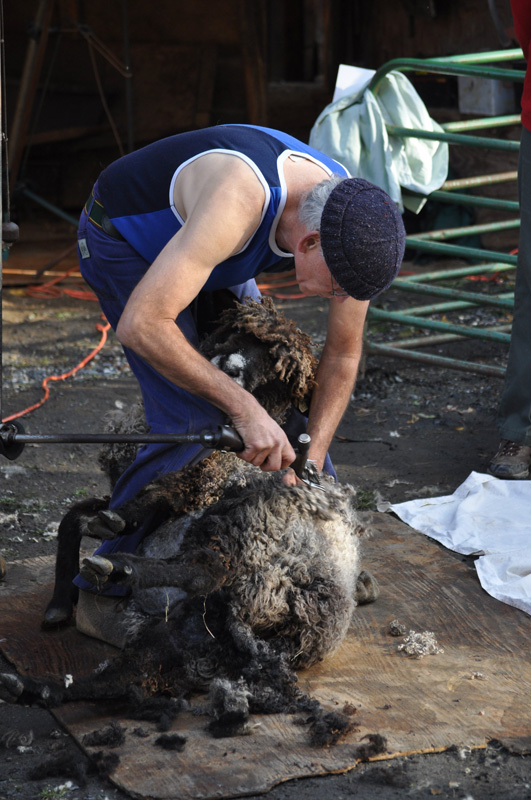 Jim is a professional sheep shearer.  He became interested in shearing basically because he couldn't get his sheep sheared when he wanted them sheared.  He taught himself  to shear and when a neighbor girl (then 12) wanted to learn to shear he decided to enroll them both in the Vermont Shearing School. The rest is history. The girl grew up to become his shearing partner, Liz Willis. Together Jim and Liz shear all over New England.  They will shear any size flock.  Jim also coordinates the Vermont Shearing School which is held every spring, usually in April.
You can learn more about Jim McRae and Green Acres Farm on his website.